Types of Braces in Greensboro, NC
Traditional Metal Braces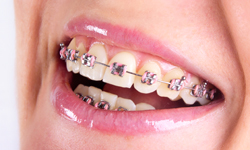 Traditional metal braces are the most common type, and are more comfortable today than ever. Made of high-grade stainless steel, metal braces straighten your teeth using metal brackets and archwires. With metal braces, you have the option of adding colored elastics (rubber bands) for a more unique and colorful smile.
Self-Ligating Braces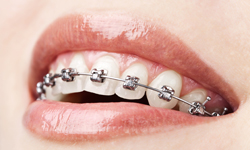 Self-ligating braces are the most modern types of braces and have surpassed the traditional design in effectiveness. They are made from the same materials as traditional braces, using metal, ceramic, or clear brackets. They are the same size as traditional braces, but use a specialized clip in place of elastics to help the archwire guide teeth into place. The clip helps reduce friction and the amount of pressure on the tooth, resulting in fewer adjustments and less discomfort. Don't worry, you can still add colors for that personal touch!
Clear (Ceramic) Braces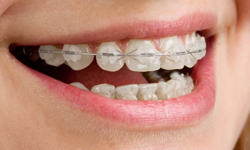 Ceramic braces are made of clear materials and are therefore less visible on your teeth than metal braces. For this reason, they are used mainly on older teenagers and adult patients who have cosmetic concerns.
Although they are visually less prominent, ceramic braces are slightly larger and more brittle than their metal counterparts. For these reasons, ceramic braces tend to be used more on the larger, more noticeable upper front teeth than on lower teeth.
Invisalign Clear Aligners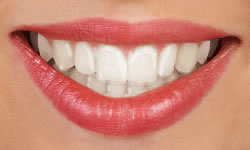 Treatment with Invisalign is accomplished by wearing a series of clear, removable, and comfortable plastic aligners. They are custom made using a 3D digital scan of the teeth and are very effective in moving your teeth just like braces. Since they are removable, you can eat and drink what you want and clean your teeth without having to brush and floss around brackets and wires. Appointments are simpler and less frequent, making Invisalign a great choice for teens and adults with busy schedules.
Lingual Braces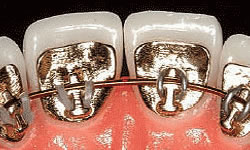 Lingual braces are hidden behind the teeth and are therefore "invisible" when you smile. They are 100% customized to match the shape of your teeth; the metal appliances are created uniquely for you. Lingual braces have been a desirable option for athletes, models, actors/actresses, and adult professionals. Lingual braces, however, have largely been replaced as the preferred esthetic appliance by clear aligners, such as Invisalign.