The team at Trentini Orthodontics is special because we all share the same goals when it comes to our patients. Having a genuine concern for the well-being and comfort of our patients, a passion for providing excellent orthodontic treatment, and a commitment to service above and beyond the routine is our number one priority.
---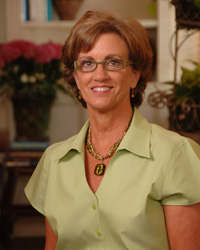 Angela Sutton – Front Office Coordinator
I joined the team at Trentini Orthodontics in 2000 and I greet patients upon arrival and by phone, schedule appointments, and manage insurance and financial matters for our patients. My goal is to always go way beyond what patients and parents expect from us. I try to anticipate their needs and concerns and give them more, even before they ask. Dr. Chris is great to work for and he shares my attitude of providing exceptional customer service.
My husband's name is Bill and we have two sons. Blake lives in Phoenix and Logan is serving with the United States Air Force in Iraq. I love to read and travel, and I even rode a camel when we were in Cairo, Egypt! I also enjoy watching golf and Cardinals baseball, and relaxing at the beach.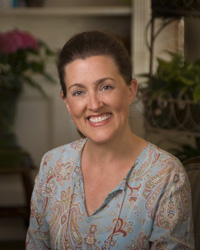 Barrie Babich Clark – Treatment Coordinator
I am honored to be one of the first team members that patients meet in our office. It is my pleasure to introduce patients to Dr. Chris and get them started on the path to a great smile. I love being part of a team that focuses on making the patient experience positive and fun. It is rewarding to start and end each work day knowing that each patient has been treated with respect and kindness, and has been given the highest attention to detail. Dr. Trentini's integrity and expertise are second to none, and my respect for him makes my job a pleasure.
My husband, Brian, and I have two dogs named Stella and Olly. When I have free time I enjoy traveling, reading, hiking with our dogs, and working in the garden.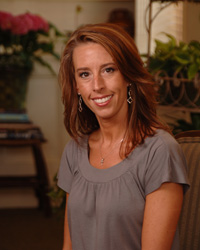 Jolean Hatton – Clinical Assistant
As one of Dr. Chris's assistants, I am responsible for telling our patients about what is planned for each appointment, addressing their concerns, performing procedures requested by Dr. Chris, and communicating with patients and parents about their progress. I love watching patients' confidence grow with the improvement of their smiles and to see how happy they are at the end of treatment. Dr. Chris is personable and understanding of all his patients' needs. We truly want what is best for our patients and we always give them our very best.
I am married to my husband, Don, and we have two children, Candace and Cameron, and four dogs. I love spending time with my family and friends, being outdoors, and having cookouts.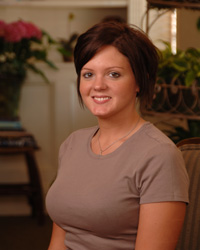 Hannah Magana – Clinical Assistant and Lab Technician
I fabricate all our patients' retainers and plaster models, as well as assist Dr. Chris during patient appointments. I love getting to know our patients and hearing about their interesting lives. Our staff truly enjoys working together; we're really like a family. Dr. Chris is very passionate about what he does. He is easy to talk to and very patient when teaching us and I have learned so much from him.
I love spending time with my husband, Carlos, our daughter, Terah, and our dog, Alee. When I'm not in the office you can find me reading a good book.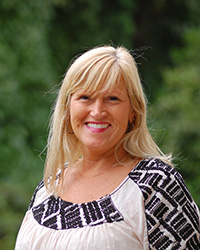 Mary – Lab Tech/Dental Assistant
I can be found either assisting Dr. Trentini during patient appointments or in the lab, where I pour study models and make retainers. I studied to be a Registered Dental Assistant at Tennessee Technology Center in Knoxville, TN, and am so happy to be a part of Dr. Trentini's team! This office is like my home away from home! My favorite part of my job is getting to know our patients and making them smile!
I have been married for 16 years to my husband, Brian. We have a son, Taylor, and a daughter, Ashlynn. We also have two dogs, Lilo and Snuggles. When not at work, I like spending time with family, working outside with plants, and going to Zumba classes.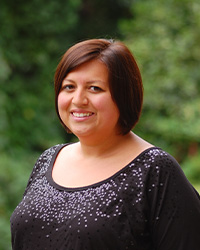 Shana – Dental Assistant
I work alongside Dr. Trentini during patient appointments, helping with whatever he needs to make their visit as comfortable as possible. While I attended GTCC for dental assisting school, I think the nine years I spent working at a pediatric dental office has given me the best training! I love working with kids and I know just how to make them smile!
I am married to Alex, and we have two children, Olivia and Lucas, and three dogs, one cat, and six goldfish. In my free time, I enjoy walking, reading, and playing with my children.