The team at Trentini Orthodontics is special because we all share the same goals when it comes to our patients. Having a genuine concern for the well-being and comfort of our patients, a passion for providing excellent orthodontic treatment, and a commitment to service above and beyond that which is expected is our common focus.
---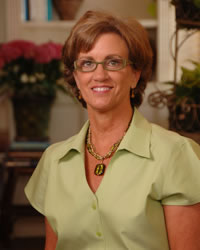 Angela — Front Office Coordinator
I joined the team at Trentini Orthodontics in 2000, and I greet patients upon arrival and by phone, schedule appointments, and manage insurance and financial matters for our patients. My goal is always to go way beyond what patients and parents expect from us. I try to anticipate their needs and concerns and give them more, even before they ask. Dr. Chris is great to work for and he shares my attitude of providing exceptional customer service.
I have two sons: Blake, who lives in Phoenix, and Logan, who is serving with the United States Air Force. I love to read and travel. I even rode a camel when we were in Cairo, Egypt! I also enjoy watching golf and Cardinals baseball, and relaxing at the beach.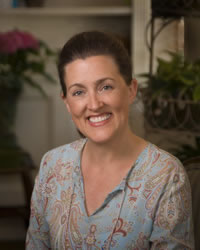 Barrie — Treatment Coordinator
I am honored to be one of the first team members that patients meet in our office. It is my pleasure to introduce patients to Dr. Chris and get them started on the path to a great smile. I love being part of a team that focuses on making the patient experience positive and fun. It is rewarding to start and end each workday knowing that each patient has been treated with respect and kindness and has been given the highest attention to detail. Dr. Trentini's integrity and expertise are second to none, and my respect for him makes my job a pleasure.
My husband Brian and I have two dogs named Stella and Olly. When I have free time, I enjoy traveling, reading, hiking with our dogs, and working in the garden.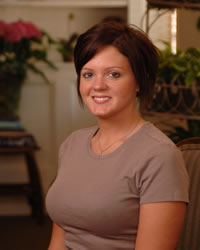 Hannah — Clinical Assistant and Lab Technician
I have worked with Dr. Chris since I was 19 years old: my first and only real job! I assist him during patient appointments and am involved with all aspects of clinical operations. I love getting to know our patients and hearing about their interesting lives. Our staff truly enjoys working together; we're really like a family. Dr. Chris is very passionate about what he does. He is easy to talk to and very patient when teaching us, and I have learned so much from him.
I love spending time with my husband Carlos, our daughter Terah, and our dog Alee. When I'm not in the office, you can find me reading a good book.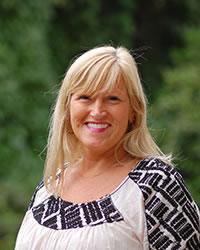 Mary — Clinical Assistant and Lab Technician
I can be found either assisting Dr. Trentini during patient appointments or in our lab, where I prepare models for fabrication of orthodontic appliances and make retainers. I studied to be a registered dental assistant at Tennessee Technology Center in Knoxville and am so happy to be a part of Dr. Trentini's team! This office is like my home away from home! My favorite part of my job is getting to know our patients and seeing them smile!
I have been married for 16 years to my husband Brian. We have a son Taylor and a daughter Ashlynn. We also have two dogs, Lilo and Snuggles. When I'm not at work, I like spending time with family, working outside with plants, and going to Zumba classes.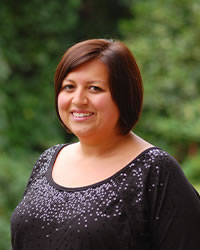 Shana — Receptionist and Clinical Assistant
I wear many hats at Trentini Orthodontics! I work with Angela at the front desk, assist Dr. Trentini during patient appointments, and help the treatment coordinator with patients' first appointments. Whatever it is, I want to make those who visit our office to feel comfortable and well cared for. I attended GTCC for dental assisting school, but I think the nine years I previously spent working at a pediatric dental office has given me the best training! I love working with kids and I know just how to make them smile!
I am married to Alex and we have two children, Olivia and Lucas, and three dogs, one cat, and six goldfish. In my free time, I enjoy walking, reading, and playing with my children.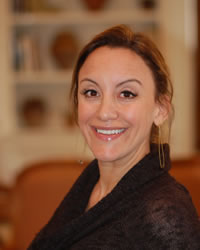 Mandiey — Clinical Assistant
I became an orthodontic assistant at the age of 17 and have continued ever since, for a total of more than 20 years in both orthodontics and pediatrics. I've had the pleasure of working for amazing orthodontists all over the country, including South Lake Tahoe, Arizona, San Francisco, Oahu Hawaii, Palm Springs, 29 Palms, and now Greensboro.
I was born in South Lake Tahoe, California, and I moved to Greensboro from Palm Springs in 2011 after my daughter was born. I fell in love instantly with the Southern hospitality and seasons. Although I get homesick from time to time, I am able to visit frequently and enjoy spending time with my family in Florida, California, and now Greensboro. I am beyond thankful for my family and am grateful to have such a loving and supporting one.
In my spare time, I enjoy spending time with my daughter and family. I love volunteering at such projects as the Out Of The Garden Project, and BackPack Beginnings. I also enjoy yoga, snowboarding, paddle boarding, and relaxing at the beach!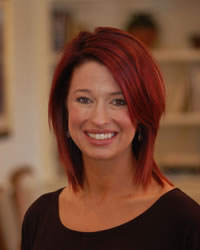 Abby — Clinical Assistant
I am responsible for performing clinical tasks that are directly related to patient care. I really enjoy watching our patients' smiles transform! It is truly amazing to see their confidence grow as their smiles improve! Dr. Chris is passionate about his work, and it is truly contagious within the office. We all work very well together and enjoy each other's company! I am thankful to be a part of the Trentini team!
My husband Adam and I have two children, Addison and Asher. When I am not in the office, you can find me listening to music and sitting in the sunshine. I also enjoy going to the gym, traveling, and spending time with family and friends.
---